Things haven't gone to plan for the big man in the White House recently; he seems to have been… excuse the joke… FIRED! But Mr. Trump, if you are reading this, don't let this get you too down in the dumps, here at Uptivity, we have a new job for you. From what the news has been saying, you might need it! You're a self-proclaimed sales-man, how about we put that to the test? We challenge you to sell our brand-new app, JustSell!
Forgive me, I didn't call you Mr President, but I thought it might touch a sore nerve in light of your recent loss.
I understand it has been a difficult week, especially for someone who made famous the catchphrase, "You're fired". And, unfortunately in your case, you have been 'fired' in the most public manner possible.
I guess you might be feeling depressed, and wondering what to do now.
I wanted to help.
When I am depressed I like to think back to my favourite period. The 1970s. I think about odd and silly things from the 1970s. It might be silly but, Donald, do you remember white dog poo? It was often seen on pavements (sidewalk) in that period and then just disappeared in the 80s. What happened there?
I bet that raised a knowing smile and a chuckle. Now that you are feeling a little better, I have some suggestions on what could be your next career choice.
I think you are a born salesman. A salesman without parallel. I mean, how you persuaded so many people to vote for you, ….., you must be a genius salesman.
Go into sales Donald. I understand being so old, and obese, you won't want to be pounding up and down the pavement (sidewalk) showing your wares, so how about internet sales?
We at Uptivity have a wonderful new product called Just Sell, which will get you online and your stock uploaded with an app, in no time at all. You could sell things which people associate with you: MAGA baseball caps, long red ties, orange tanning spray paint and even disinfectant.
I'm sure you could make a fortune. And you know the best thing, with Just Sell, we only charge a flat fee. So no matter how high you can take your turnover (and we know your turnover will be more than huge by a lot), you still pay a flat fee. I know you love good deals, and that deal will make you a clear winner once again.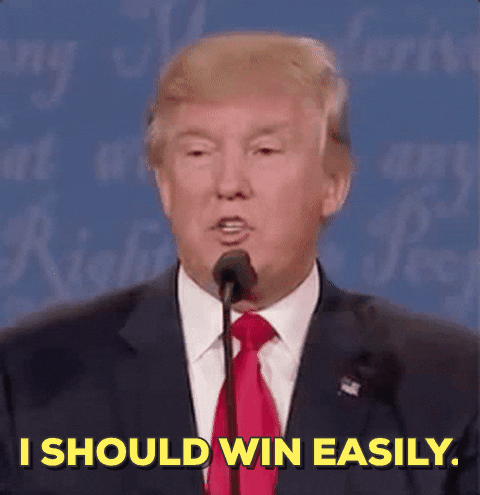 But if that doesn't suit, how about this. You know the Dems (sorry for mentioning the bad guys), are really into Health and Safety. So I think compliance will be big business. You could get into that. Send your guys out to do safety checks, compile the reports, and collect the money. At Uptivity, we have an app called Checkki, which will ask all the right questions, record the answers, including pictures. What's more, if there is a safety issue, it will tell you immediately, so you can raise a Smart Work Order (we have that app as well) and have you guys fix the problem. It's like a license to print money.
You can have your guys clock-in using our Attendance Rota app, even when they are on location. As a known germaphobe (but not a virus-aphobe), you will appreciate the App's ability to do the clocking-in without needing to touch it.
So there you go. A few good ideas for you. I bet you are already feeling a surge of energy at the prospect for earning lots of more money. And since you'll be using several Uptivity's apps, you can negotiate a big discount. A huge discount. By a lot.
Why not visit us, next time you're in Scotland. We're in Newcastle upon Tyne, near Hadrian's wall. He built a huge wall crossing the whole country, about 2000 years ago now. How's your wall coming along…..
Oh, one thing before I sign off. I wanted your opinion.
I heard you say you were the least racist person in the room. It may be silly but, if Neanderthal man was still around, would specie-ism be worse than racism?
Just wanted your thoughts on that……
Take care and don't let the bad-guy-Dems get to you.